OUR SERVICES

Refrigerated Trucking Services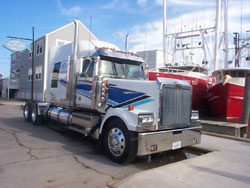 We are proud to offer our customers the premium service they demand for all of their temperature controlled transportation needs.
We specialize in refrigerated and frozen seafood and perishable refrigerated and frozen food items.
Long Haul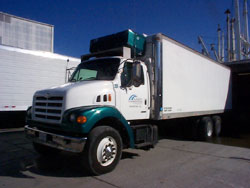 We receive freight from the gulf coast and all along the east coast from Florida to New York at our Hampton terminal where it is consolidated, then transported (TL and LTL) to the middle and upper mid-west, including Pittsburgh, Cleveland, Detroit, Chicago, Kansas City, and Des Moines.
Regional LTL and TL refrigerated services are provided throughout the Mid-Atlantic States from North Carolina to Delaware.
Local Cartage services from a pallet to a truckload are provided from our Hampton terminal throughout Virginia and Maryland.
Cross Docking at our Hampton terminal can be arranged if you are in need of such services.